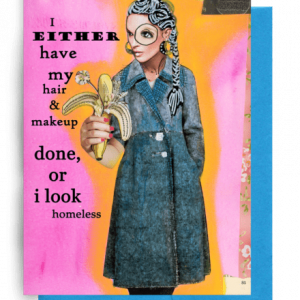 Have a few friend that could use some cheering up?  This line of cards is filled with Sass and Snark!  Sure to turn any frown upside down.
Outside:  "I EITHER have my hair & makeup done, or I look homeless"
Inside:  ...My mother is so proud."
Made in USA
5 X 7"