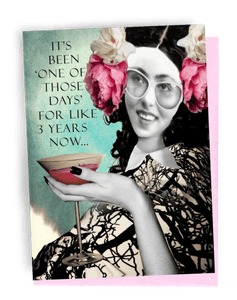 "It's been 'one of those days' for like 3 years now"...I'm beginning to think it may just be me! Sarcastic Birthday Cards.
 Funny greeting cards by Erin Smith Art.  
Have you been looking for the funniest cards ever?  You have found them!
Check out the other funny greeting cards available in our collection.