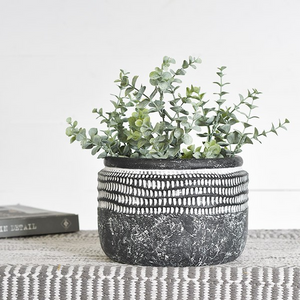 Squatty Round Succulent Planter - Modern Cement Indoor or Outdoor Planter for Home, office or patio. Great for Cactus, Aloe or Succulents. Black and white dot pattern.

PLANTS NOT INCLUDED, NO drainage hole

YOUR PERFECT PLANTER - Small round minimalist-style planters, for beautiful tabletop displays that brighten up your home or office.

Roughly 8" long and 5" tall

When you buy from a small business, an actual person does a happy dance!