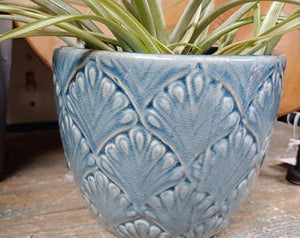 Ceramic blue Planter pot for your house plants or succulents.

When you buy from a small business, an actual person does a happy dance!!

Adorable cute planter, 5" X 5" Perfect for a succulent or cactus

Ceramic planter has a drainage hole.

Plants are not included, empty pot only.


There are slight imperfections due to each being hand glazed.
Largest Selection of ECLECTIC garden gifts !