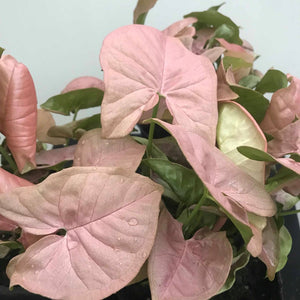 4.5" Container
Syngoniums are one of the most popular house plants due to their attractive foliage and ease of care.
This plant is pretty versatile at different life stages but can last very long-term as an attractive house plant.  It prefers evenly, almost constantly moist soil but needs drainage and will not do well in a soggy environment.
Due to its more vining/trailing nature, it is a great candidate for a hanging basket.