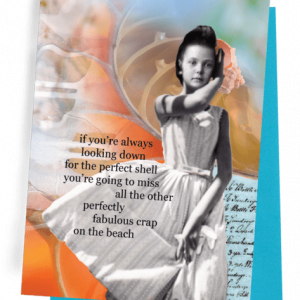 Do love searching for shells?  I guess we need to look for more!  Super funny and snarky greeting cards by Holy Crap.  
Outside:  "if you're always looking down for the perfect shell you're going to miss all the other perfectly fabulous crap on the beach
Inside:  .....i love unexpected perfectly fabulous crap don't you?"