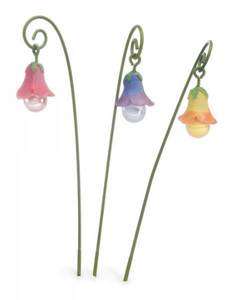 Super cute flower shaped lanterns.  Light up your garden path with these Glow in the Dark lights.  They are flowers that are attached to a metal post that is flexible.  Set of 3.

Approx. Size: 0.5" Wide x 4.75" High x 1" Deep
Material: Resin

Can be used for indoor or outdoor displays.

Be sure to check out the 100's of fairy garden accessories we have for sale in our collection.