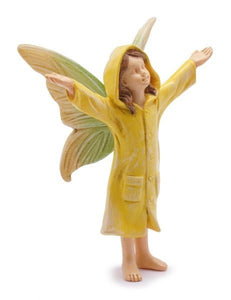 This adorable fairy is dressed in a bright yellow rain slicker and has her arms stretched wide to embrace the weather. Her wings are brushed with a lovely soft green.

When you buy from small business, an actual person does the happy dance!

Dimensions (approximately): 2.75" tall

Largest Selection of Eclectic Garden Gifts!