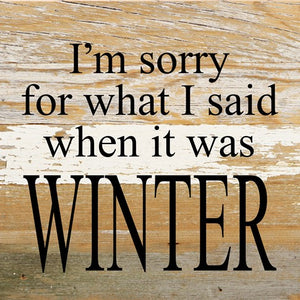 Who doesn't get crabby in the Midwest during the winter?  I know I should give this to several people I know... I hate winter, sorry for what I said.
Product Dimensions: 6"x 6"
Fast shipping, usually same day
Made in USA, in fact Wisconsin.
The world doesn't build things the way they used to, but Second Nature by Hand does.