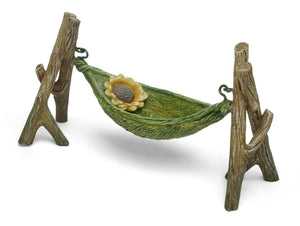 If your little fairies are needing a relaxing place to lay down, The leaf hammock my do the trick.  It even has a sunflower pillow.  The hammock has a pick on one side in the branch stand to secure it into the ground.   
MG291
Approximately:  2 3/4" H x 1 3/4" W x 4 3/4" L
Resin.
Check out the 100's of fairy garden accessories in our collection.