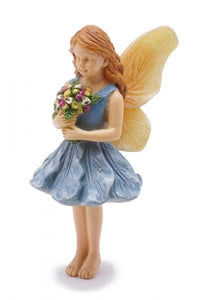 A sweet little fairy in a charming blue petal dress has been out gathering blossoms to enjoy and share,  Colorful basket of flowers. 
3" High x 3 1/4" Wide x 2" Deep
Largest Selection of Eclectic Garden Gifts!
Other sizes and styles in our store....https://www.redshedbaraboo.com/
When you buy from a small business, an actual person does a happy dance!
If you have questions please ask, we are always happy to help.