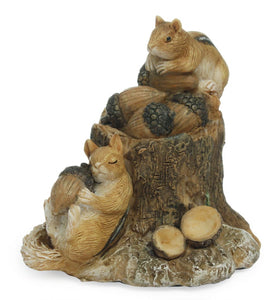 Miniature chipmunk figurine.  They are tired out after a long day collecting acorns.  They would look great with our Acorn Fairy House.  Foraging acorns is hard work and tiring.

Dimensions (approximately): 3" tall 2" deep 2.5" long

Can be used for indoor or outdoor displays.

Check our collection out for other Fairy Garden Figurines Daily
When you buy from a small business, an actual person does the happy dance!