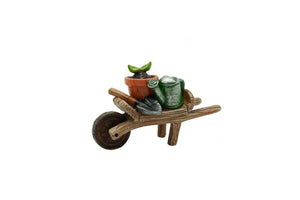 Great wheel barrow for your fairy to carry her gardening supplies out to the garden.   Wooden wheelbarrow filled with a watering can, shovel and plant.
When you buy from  small business, an actual person does the happy dance!
Dimensions (approximately): 3" long x 2" tall x 1" wide


Can be used for indoor or outdoor displays.