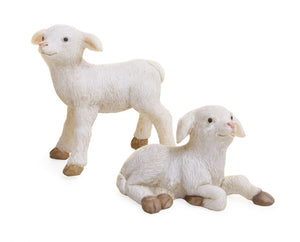 Cute little set of sheep for your farm scene fairy garden.  These miniature farm animals would look great with the barn we have for sale.
Set of 2 Sheep for you Fairy Garden MG83
Roughly 3" tall
Check out our collection of Fairy garden animals and accessories we have for sale.

Can be used for indoor or outdoor displays.
When you buy from  small business, an actual person does the happy dance!